Texas A&M University GIS Day 2016
By Marketing and Communications | 11-22-2016
GIS Day 2016 at Texas A&M was a three-day celebration of geospatial technologies hosted by the University Libraries. This year's planning committee was the largest and most interdisciplinary we have had in the past, including librarians, faculty, and staff representing seven different colleges and units. The diversity of committee members led to the incredible array of GIS applications available this year.
There was a record 1,813 event registrations for the workshops, panels, and networking sessions offered. We were able to conduct Career Fair events which provided an opportunity for students to talk directly with some of the biggest GIS employers in the country. We also successfully took the first Aggie Selfie from Space! DigitalGlobe arranged the satellite photoshoot of our GIS enthusiasts.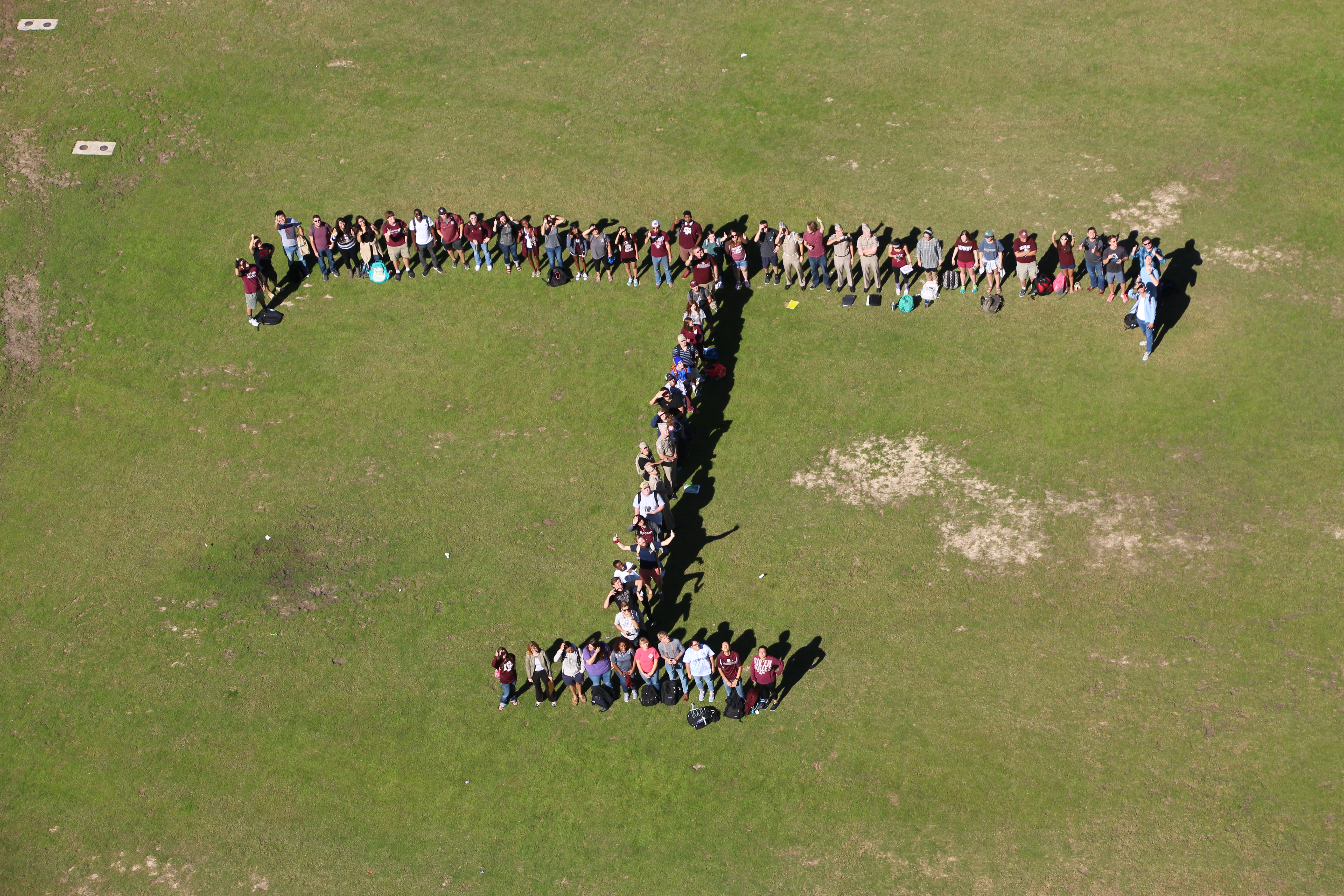 Aggies Selfie from Space
The Aggie Accessibility Mapping Challenge was a collaboration with Disabilities Services, Facilities Coordination, and Transportation Services. GIS Day attendees were set loose on campus to document features that facilitate or produce barriers to campus accessibility. Using the GIS Day app to record the location of wheelchair ramps, buttons for power-assist opening doors, curb-cuts, and the like; over 1,100 submissions were made, with the winner of the competition mapping 506 data points. The collected data will be used to increase accessibility to campus for all Aggies.
The keynote address was given by Jim Scott of Applied Geographics, Inc. on the development of Open Data. Mr. Scott was the Geographic Information Officer of Texas and a former director of the Texas Natural Resources Information System. A recording of his address will be made available soon.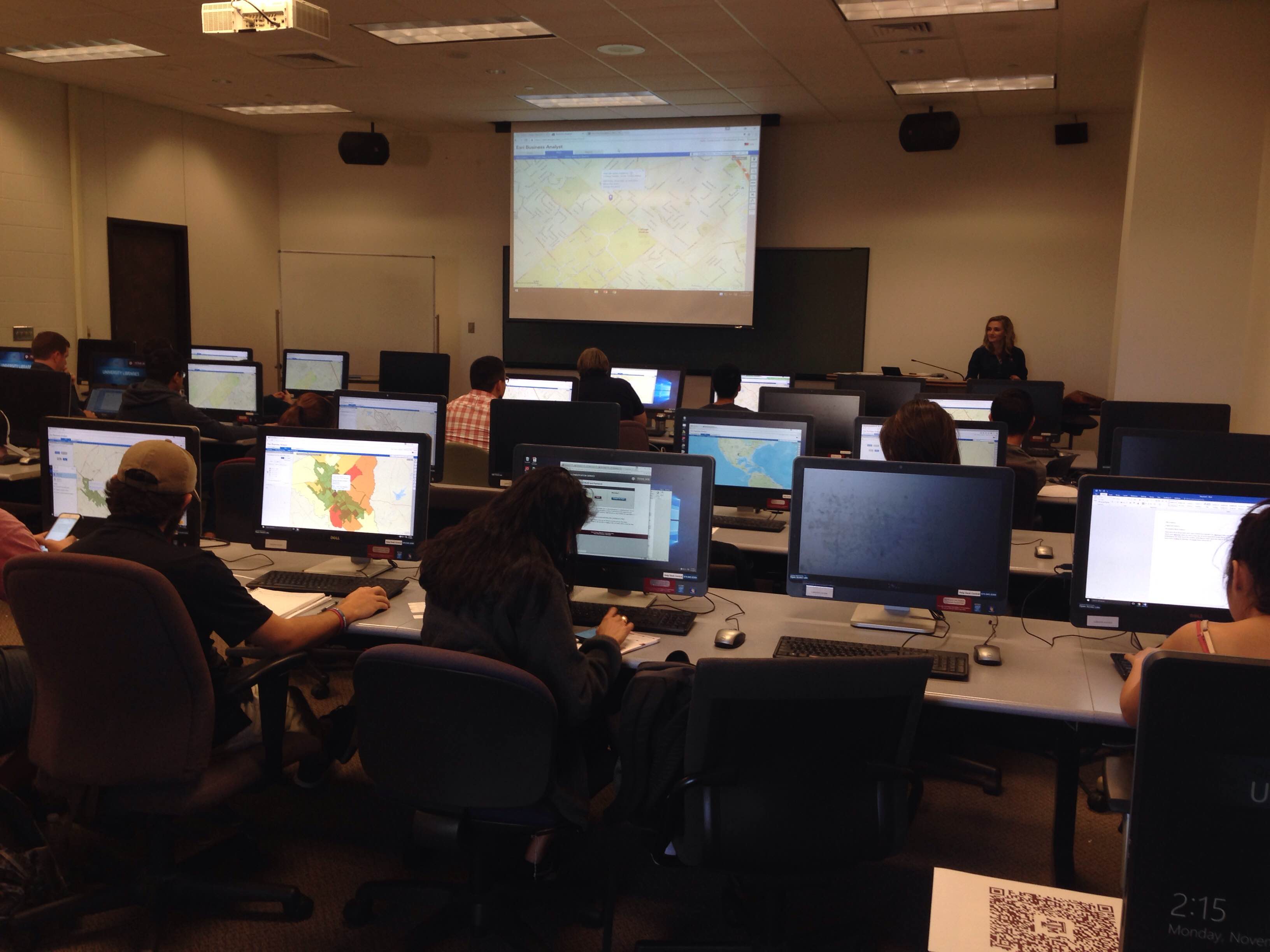 Students Participating in Web GIS Class
These events were made possible by the generous support of the Friends of the Sterling C. Evans Library, ConocoPhillips, the Geography Department, Ecosystem Science and Management, the Association of Petroleum Surveying & Geomatics, the Hazard Reduction and Recovery Center, the Research Data Center, and the Office of Facilities Coordination.