University Libraries Acquire Rare Maps Collection
By Marketing and Communications | 01-17-2020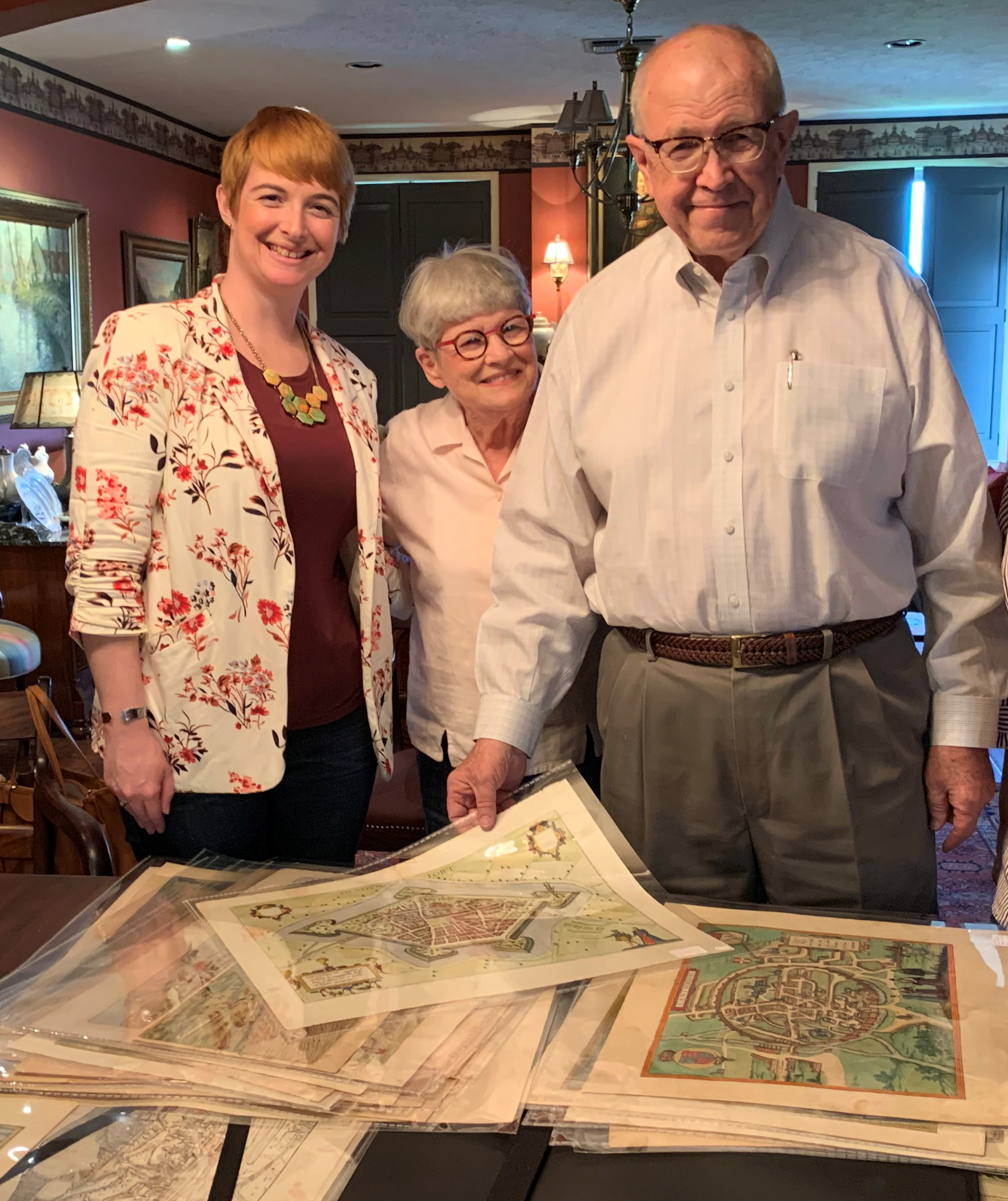 The Texas A&M University Libraries are pleased to announce the donation of a collection of unique maps from Ron and Jane Woellhof of Fredericksburg, Texas.
The collection contains over 100 maps from the 15th and 16th centuries. The maps are city views produced by well-known map makers, and 74 of the maps are from the Braun and Hogenburg atlas, Civitates Orbis Terrarum, meaning "Cities of the World."
The Civitates Orbis Terrarum, one of the earliest city atlases, was published in six volumes between 1572 and 1617 in Germany, and offer a view of urban life across European landscapes during the Renaissance. The maps depict people in local attire and show community, religious and government buildings, with descriptions of each town on the back of the individual maps.
"We are thrilled to add the Woellhof maps to our collection," University Libraries' Maps Curator Sierra Laddusaw said. "The maps are beautiful cartographic works that provide a snapshot of each city as they were evolving into their modern form. Each map was printed from a plate with many being hand-colored, producing maps that exist in unique states differentiated by the artist's hand."
The collection has been named the Ronald L. and V. Jane Woellhof Rare Map Collection, and the Libraries look forward to working with the Woellhof's in the future to continue the development of their premier map collection.
For more information about the maps collection, contact Maps Curator Sierra Laddusaw at sladdusaw@library.tamu.edu.
Media Contact: Lauren Waugh, 979-458-2420, laurenw@library.tamu.edu