About Maps and GIS
Access to the maps collection will be predominantly filled through digitization but appointments can be made to view the items.
Request a map scan or access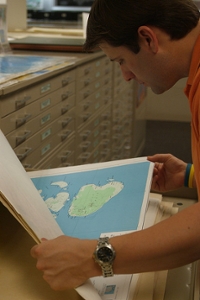 Maps & GIS, located on the second floor of Evans Library, provides paper map and digital geospatial resources and services. Geographic information systems (GIS) collect, manage, analyze, and visualize spatial information.