Study Spaces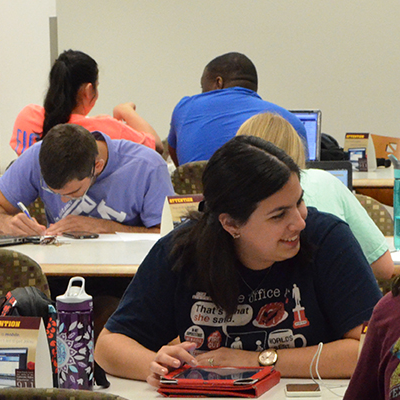 Locate and reserve study spaces.
Reserve a Study Room
We have study rooms available for online reservation by individuals for quiet study and groups for collaboration and group learning. Many of the rooms are equipped with an OAL computer and/or a collaboration station.
Multimedia Spaces
Specialized services for multimedia creation are located in the Evans Library Annex. In addition to multimedia computers the library offers facilities for podcasting and green screen video needs.