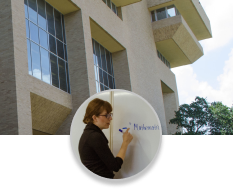 Librarians
Our distinguished librarians, prepare the next generation of leaders in pursuing life-changing research discoveries.
Librarian
Opportunities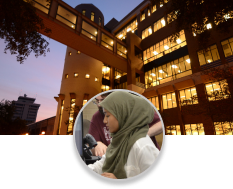 Library Professionals
Library Professionals include our highly skilled staff who support both faculty and students of the University.
Library Professional
Opportunities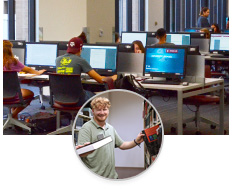 Students
Student workers provide a huge contribution to the inner workings of our libraries from tech support to holdings management.
Student
Opportunities
Who Works Here
Texas A&M is the largest university in the nation by enrollment and is renowned for its Aggie Spirit that represents its deep-rooted traditions and core values; Respect, Excellence, Leadership, Loyalty Integrity and Selfless Service. The University Libraries is comprised of five unique libraries in College Station as well as four satellite units across the state of Texas serving the Health Science Center locations. Our vision is to be a hub on campus celebrating discovery, learning, creativity, and diversity across the campus.

The Libraries is dedicated to supporting the success of students, staff, faculty and researchers (over 70,000 persons). By the numbers, we have 82 librarians, 149 staff, and approximately 125 student workers.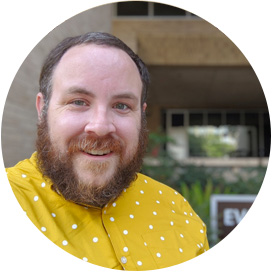 Who We Serve
#1
Largest University by Enrollment
Founded in 1876, Texas A&M is a land-grant, sea-grant, and space-grant institution and the largest university by enrollment in the nation. The signature Aggie Spirit captures and embodies the university's traditions and core values: Excellence, Integrity, Leadership, Loyalty, Respect, and Selfless Service.
Live. Work. Play.
College Station, Texas
Small-town feel, big-city features
---
With a growing population of 124,300+, Forbes Magazine named Bryan/College Station as the #1 Best Small Place for Business and Careers in Texas and #2 Best Small Place for Business and Careers in the United States (2019). Beyond the University, significant employment can be found in education, agriculture, healthcare, and our ever-growing biomedical corridor. We have also been recognized as one of the nation's top ten cities for families and retirees.
We have the lowest property tax rate in Texas, a low crime rate, a low cost of living, no state income tax, and access to outstanding school districts. The community offers a pleasant blend of small-town charm with big city features including many locally owned businesses including restaurants, shops, breweries, and bars. Our weather generally ranges from moderately cool to hot allowing access to lakes, parks, and other outdoor amenities throughout the year.
Bryan/College Station is also located just a few hours from four major cities in Texas (Houston, Austin, Dallas, and San Antonio) each representing their own unique slice of Texas life.
City of College Station
College Station is the home of Texas A&M.
https://www.cstx.gov/
City of Bryan
Bryan is one of the twin cities that neighbors Texas A&M University. http://www.bryantx.gov/