Cushing Memorial Library & Archives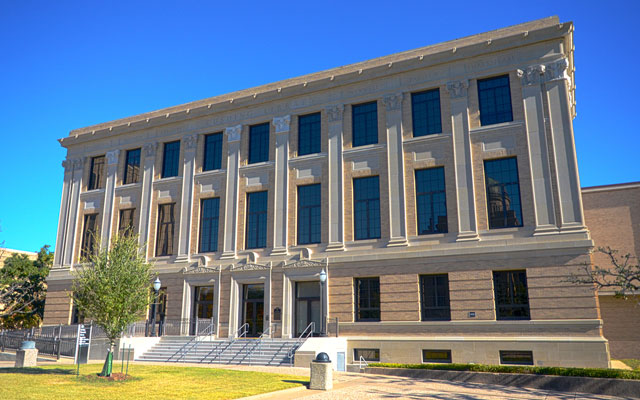 The Cushing Memorial Library and Archives is attached to the Sterling C. Evans Library and faces the Academic Building.
Directions/Parking
From George Bush Drive, turn toward campus onto Bizzell Street.
Turn left onto Lubbock Street.
Turn right onto Spence Street (watch for crosswalk traffic).
Turn left into the Central Campus Parking Garage.
Pull a ticket to enter.
Parking for Individuals with Disabilities
Additional Resources
Address
Mailing Address:
Cushing Memorial Library & Archives
TAMU 5000
College Station, TX 77843-5000
Physical Address:
400 Spence St.
Main Campus near the Central Campus Garage
Phone:
979-845-1951