University Librarian Announcement
By Marketing and Communications | 06-27-2022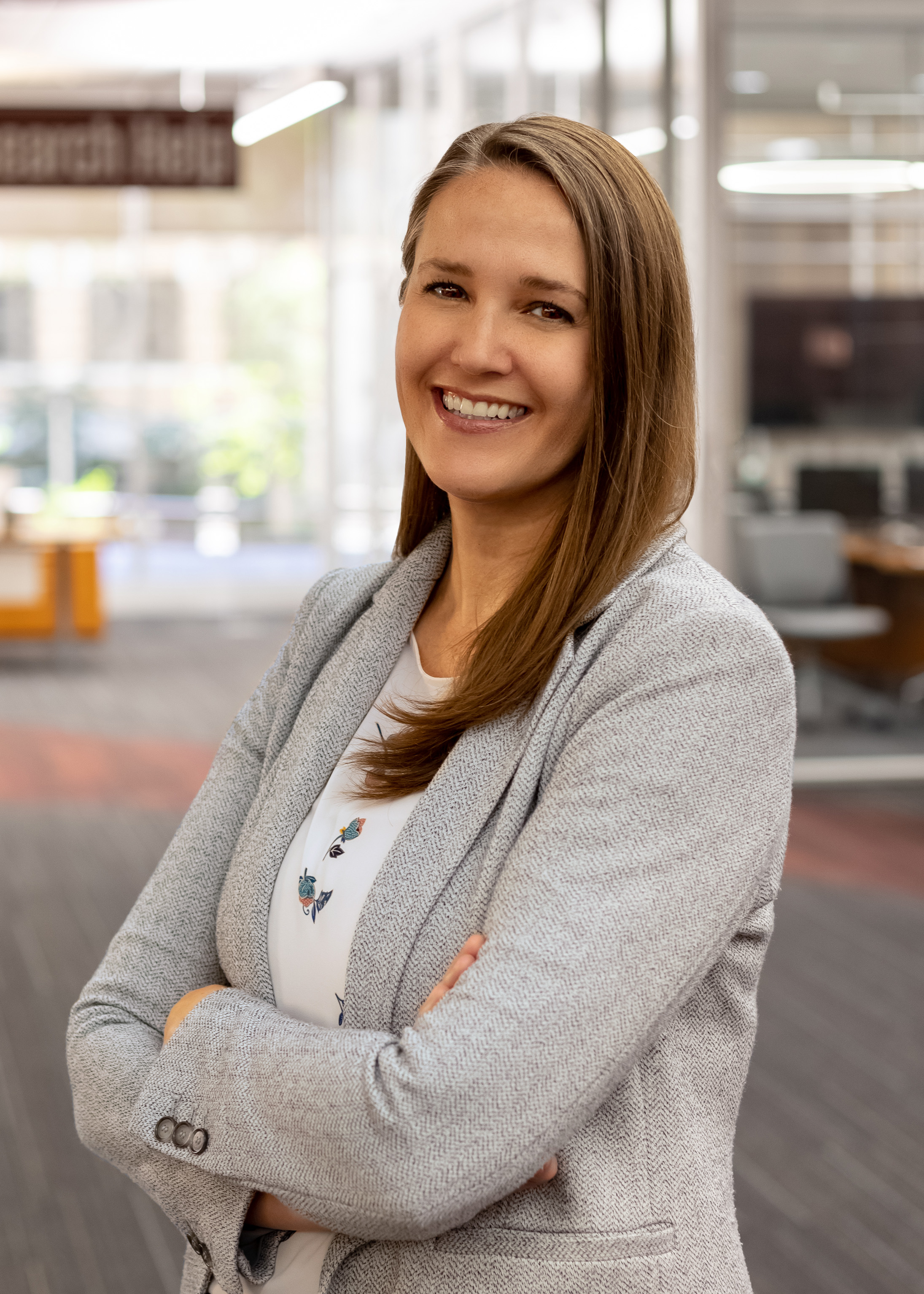 We are pleased to announce the appointment of Julie Mosbo Ballestro as University Librarian and Assistant Provost of University Libraries at Texas A&M University, beginning July 1, 2022.
The University Librarian is responsible for directing programs and personnel and leading a wide range of library services including special collections, student and academic engagement, organizational effectiveness and development, assessment and planning, information discovery, and research support.
Ms. Mosbo Ballestro has most recently served as the Interim Dean of University Libraries. She has held the positions of Associate Dean for Administration and Faculty Services and Interim Director of Cushing Memorial Library and Archives, as well as other positions of leadership in libraries in Texas and Illinois.
She holds a certificate of advanced study in preservation administration from the University of Texas at Austin and a master's degree in library and information studies from the University of Wisconsin at Madison. She earned her Bachelor of Fine Arts degree from the University of Central Arkansas.
We are grateful to Ms. Mosbo Ballestro for her willingness to serve Texas A&M University and our University Libraries as University Librarian and Assistant Provost.
For press inquiries, please contact Ivy Mestrovic, Texas A&M Libraries; 979.458.2420 or imestrovic@library.tamu.edu.
---
About Texas A&M University Libraries
Comprised of five unique libraries, the Texas A&M University Libraries is a hub of resources, spaces, and persons supporting the success of research, learning, and teaching at Texas A&M. Our priorities are to advance student success and be a partner in innovative research while providing a respectful physical and digital home to all students, staff, faculty, and researchers. To learn more visit library.tamu.edu.