Open Access to Knowledge Publishing Opportunities
The Texas A&M University Libraries foster partnerships with publishers to support researchers with publishing their articles in open access venues.  
The goals of this initiative are to:
Increase access to Texas A&M research and scholarship.

Support and encourage innovative models of scholarly publishing that take advantage of digital and networking technologies.

Help cover costs for Texas A&M faculty and researchers publishing materials to open-access venues.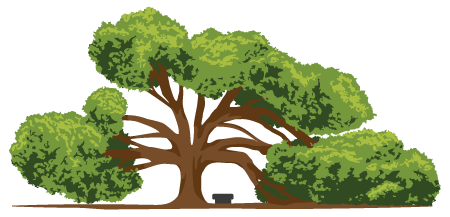 Open Access
Full Open Access: Publishers providing immediate and free online access to all peer-reviewed material they publish.
"Hybrid" Open Access: Publishers charging subscription or access fees for published material unless authors pay to make only their work freely available in the venue. Many consider this practice to be "double-dipping."
OAKTrust Repository Submission
Faculty are encouraged to self-submit their work, both published and unpublished scholarly work for deposit into the OAKTrust repository. To find out more about OAKTrust visit the OAKTrust Information page or contact digital@library.tamu.edu.
Read & Publish Programs 
Read & Publish programs are transformative agreements which shift libraries and publishers away from subscription-based models and towards open access publishing. They allow faculty to publish Gold Open Access articles in approximately 375 journals at no additional cost.
The Texas A&M University Libraries participate in "Read & Publish" programs with these publishers:
Cambridge University Press
TAMU authors may publish OA at no cost in journals covered by this agreement. When prompted, please coordinate your APC transaction and seek funding from your institution. Doing so will not impose additional costs on your library. For further information, visit the Texas A&M Library Consortium OA agreement. This agreement covers 397 open access journals for TAMU authors.
Cambridge Next Steps:
Submit your research using your institutional affiliation (ideally using ORCID). Please note that eligibility is based on the corresponding author's affiliation.
We advise authors to check any funder or institutional mandates, for example research-funded authors may need to choose CC-BY (Creative Commons Attribution License).
Upon acceptance, choose the Gold Open Access option in your author publishing agreement form and select a creative commons license.
To find out more about publishing Open Access please visit our publishing Open Access information page or contact oaqueries@cambridge.org.
The Company of Biologists 
The Company of Biologists publishes 2 fully open access and 3 hybrid subscription journals.
Texas A&M University has a Read and Publish agreement with The Company of Biologists which means uncapped fee-free publishing of Open Access research articles for all corresponding authors under CC BY license terms, with authors retaining copyright. Questions regarding the agreement can be sent to subscriptions@biologists.com.
The Royal Society
Texas A&M University has a Read and Publish agreement with The Royal Society that allows A&M faculty to publish Gold Open Access articles in any of publisher's journals at no cost. More information about the agreement can be found on The Royal Society's website.
APC Discounts
BioMed Central APC Discount 
BioMed Central publishes 272 peer-reviewed open access journals.
Texas A&M University is a Supporter Member which means that when you publish in any BioMed Central journal you will receive a 15% discount on the article-processing charge. The discount is automatically applied when BMC sends the invoice for the Author Processing Charge (APC).
MDPI (Multidisciplinary Digital Publishing Institute) 
MDPI currently publishes 393 peer-reviewed journals and is continuously expanding its portfolio.
Texas A&M University is a participating member of Institutional Open Access Program (IOAP) which provides TAMU authors a 10% discount on APC, which is automatically applied when the author's email address is matched to our institution.
Open Access to Knowledge Fund (OAKFund)
The Open Access to Knowledge Fund (OAKFund) at Texas A&M University supported the university's commitment to the Compact for Open Access Publishing Equity by underwriting publication charges for scholarly journal articles, book chapters, and books published in fully Open Access publications.
The OAKFund benefitted from strong support from the Office of the Vice President of Research and the University Libraries. For the last seven years, the OAKFund has provided the Texas A&M University research community with introductory funding to demonstrate the benefits of open access publishing.
This program ended in 2022. Annual Reports, reporting on the outcomes and impacts of this program can be downloaded from the OAKTrust repository.