Services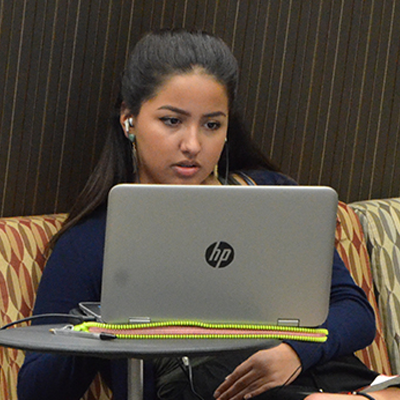 We are here to help students, faculty and staff make the most of their learning experiences.
Get It For Me (Interlibrary Loan)
Get It For Me: Your gateway to free books, articles, and many additional types of materials from Texas A&M Libraries and other libraries around the world.
Library Instruction
The University Libraries provides a variety of instructional services designed to help students develop their research skills. Instructional sessions can be customized to meet a range of learning objectives, from library orientations to advanced research concepts.
Course Reserves
Items placed on reserve by instructors might include textbooks, articles, lecture notes, previous exams, films, and case studies.
Technology
To facilitate research, OAL computers, printers, scanners, and copiers are available throughout the Libraries. Some locations are also equipped with specialized computer stations and wireless hubs that facilitate collaborative group work environments.
Media
Check out lots of great equipment to help you get through the night or through your class. Some locations are equipped with specialized computers and tools for creating, editing, and publishing a wide variety of multimedia projects. And when you are ready to relax, we have current movies and music available for checkout.
Scholarly Communications
The Office of Scholarly Communication (OSC) serves the research and scholarly support needs of Texas A&M faculty, graduate students, and other campus scholars through the provision of modern, web-based publishing and repository services.