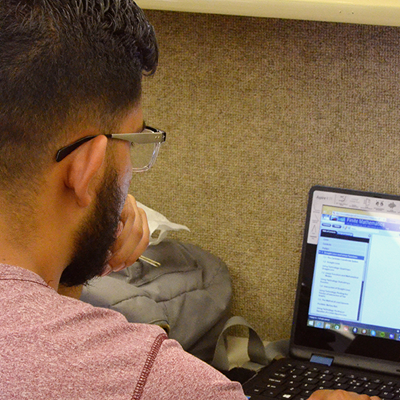 If you're just getting started or a scholar in your field, the library has resources and services for a successful research process.
Research by Subject
Find and access databases, research guides, subject experts in your domain.
Library Class Guides
Class Guides (Summer 2018)
Online class guides provide links to key library resources and services to help your students with their research. Explore our list of current class guides or request a custom guide for your class today.
Managing Your Research
Be more productive and find tools and services that can help you increase efficiency and effectiveness of your research practices from the pre-publishing stage of managing your citations to the post publishing stage of managing your creative works and making them available to the world we can help.
About Our Collections
With over five million volumes and a growing collection of online resources the Libraries has a variety of collections available to support the research, teaching, and learning needs of the Texas A&M University community.