How to Give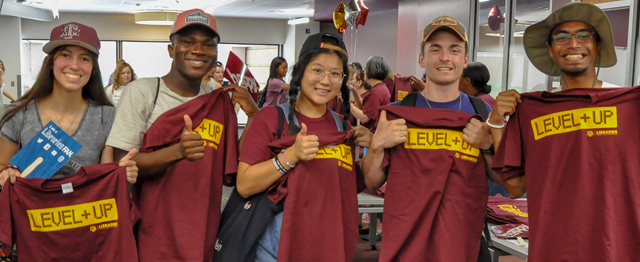 Make an Online Gift (Credit Card)
Make a gift online through Texas A&M Foundation's secure giving site.
Check
Make your check payable to the Texas A&M University with a note on the memo line or an enclosed letter specifying what your gift will support. Please send to:
Sterling C. Evans Library
Attn: Administration, Adelle Hedleston
5000 TAMU
College Station, TX 77843-5000
Stocks, Bonds, and Mutual Funds
Wires and Securities transfers are made through the Texas A&M Foundation. Please let the Libraries know in advance of the transfer and include "Texas A&M University Libraries" in the Additional Comments field on the form. IRA QCD Letter
Matching Gifts
All matching gifts are processed through the Texas A&M Foundation. Search the Foundation's database to find out if your company will match your gift.
IRA Rollover
A charitable IRA Rollover is a special provision allowing donors age 70.5 or older to transfer assets from their IRA directly to a public charity – like the Texas A&M University Libraries. This distribution gift is excluded from taxable income and counts toward a donor's required minimum distribution.
Deferred or Planned Gifts
Create your legacy through a planned gift. A planned gift can protect your assets, provide for your family and assure income during your lifetime. With a charitable bequest through your will you can make meaningful impact by making a gift that doesn't cost you anything during your lifetime. Request an Estate/Planned Giving Kit or visit with Adelle Hedleston '88 at (979)862-4574.
Life Insurance Gifts
A gift of life insurance can fund an endowment that will provide support in perpetuity.
Life Insurance Gifts information.