Mayo Circle
About
Named for Dr. Thomas Mayo, who served as the founding director of Cushing Memorial Library & Archives (1914-1944), the Mayo Circle supports the acquisition and preservation of rare and special materials for Cushing Library.
Collection strengths and interests of Cushing are Military History, Science Fiction, Western Americana, Seventeenth Century English Poetry, Colonial Mexicana, Africana Studies, and the history of rare book printing to name just a few. An example of one of our largest collections is the Science Fiction and Fantasy Collection which contains books and periodicals in the genre including the manuscripts of authors such as George R. R. Martin. With support from the Mayo Circle, we can preserve the vibrant history housed within Cushing for future generations.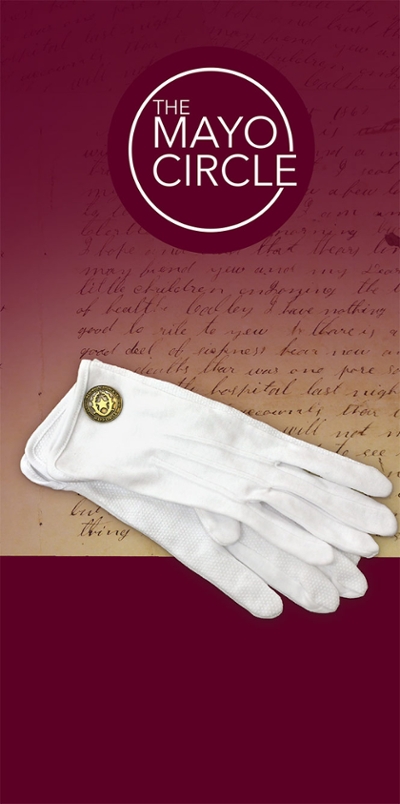 Membership
Mayo Circle members who make an annual contribution of $1,000 and higher are invited to participate in select activities, such as exclusive pre-openings for exhibits, private receptions, and behind-the-scenes tours.
Thanks to the generosity of Mayo Circle members, below are some of the treasures the University Libraries have recently acquired and preserved:
Land grant signed by William Barret Travis as the secretary of the San Felipe ayuntamiento (1834)
The 1823 British edition (the second one published) and the first American edition (1833) of Frankenstein: or, The Modern Prometheus by Mary Wollstonecraft Shelley
Digitization of various Texas A&M athletic films dating back to the 1930s